Go Back
Coava travels the world in pursuit of coffees with the highest quality, complexity, and balance. We take an exhaustive hands-on approach to coffee as an agricultural process. Dedicating ourselves to learning about soil conditions, sustainable farming practices, varietal mutations, and plant diseases are only a few of the areas of specialty that have helped us source outstanding coffees.
The farms we work with take great care of their coffee from seedling to harvest, through processing and storing, and finally in packaging. It is through these sustainable partnerships that we ensure the longevity of the coffee beans and the final quality in the cup. We only work with the best importers and exporters. Their transparency, care for the farmers, and quality of transportation and storage of our coffees is absolutely essential. These partners are rarely heralded, but hold our industry together.
We are committed to the inherent qualities within each unroasted coffee. We strive to compose beautiful roast profiles that highlight the tremendous work that has been performed by the coffee producers each harvest. We never blend coffees and whenever possible we name them after the farmers who grow them. We are constantly tasting, documenting, and reevaluating our profiles to ensure that we enable individual coffees to shine.
Roaster Available Products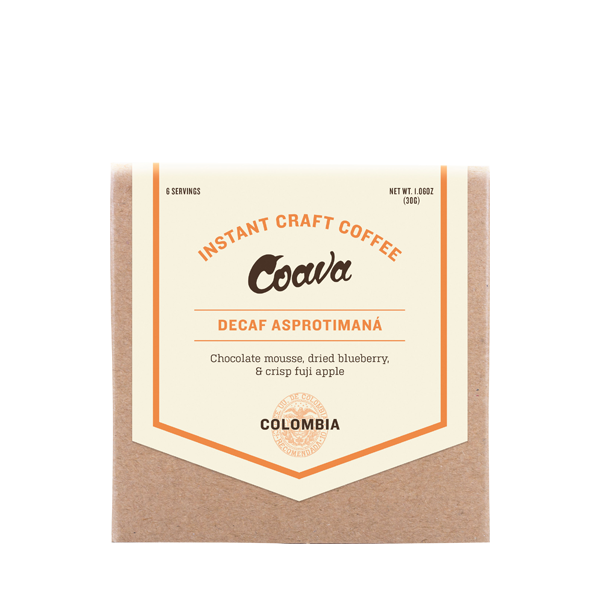 Coava Coffee Roasters
Instant Colombia AsproTimanà
Roast Level:

Medium

Grind:

Instant/on-the-go

Region:

Colombia

Cup:

Chocolate Mousse, Dried Blueberry, & Crisp Fuji Apple