Back to Shop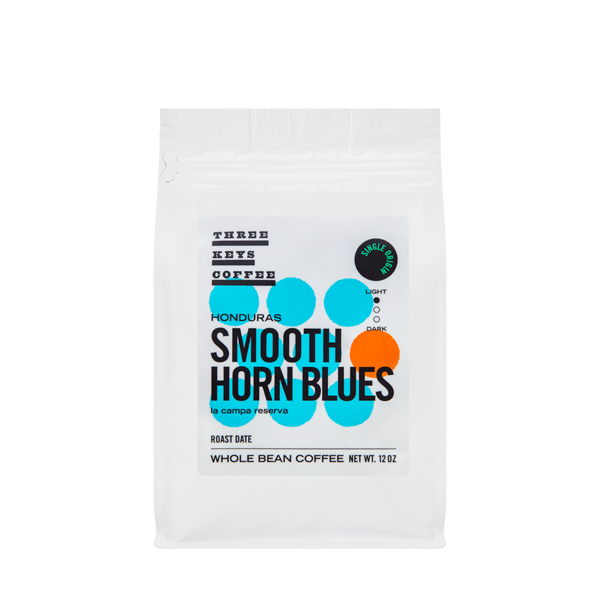 Honduras Smooth Horn Blues
A Swiss Water® Small Batch Series selection, Honduras Smooth Horn Blues is a sweet honey of a decaf, bright but mellow like the best trumpet sounds. This Honduran microlot was farmed by the COCAFCAL, or Capucas, cooperative, and ws anaerobically fermented to boost its naturally sweet and light notes.

NOTE: Three Keys roasts and ships coffee every Tuesday and Saturday.  Orders placed by Monday 12PM PST will roast and ship Tuesday, and orders placed by Thursday 12PM PST will roast and ship the following Saturday.
Roast Level:

Light

Grind:

Whole Bean

Origin:

Honduras

Certifications:

Fair Trade

Region:

Capucas

Growing Altitude:

1,450 MASL

Variety:

Catui, Caturra, Icatu, Pacamara, Pacas

Cup:

Honey, Brown Sugar, and Toasted Almond
Our monthly Offering Subscription allows you to subscribe to your favorite offerings. You'll get the same coffee (or coffees!) you've come to love each time, shipped fresh directly from the roaster to your door.